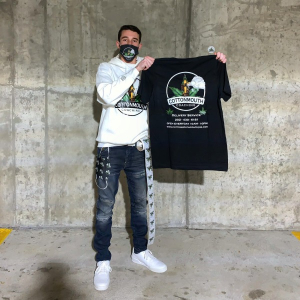 The First Line of Cottonmouth Merch Has Arrived! 🚚💨
Shirts, hoodies, masks and more — we have everything you need to embrace the Cottonmouth Culture. 🐍💨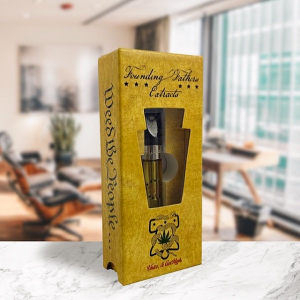 Weed the People Cartridges Are Here! 📜
Weed the People of the United States, in Order to form a more perfect Union… filled cartridges with highly refined distillate and natural terpenes! 🇺🇸🍯
We Support Our Supporters! 🙏💚
We greatly appreciate the support from our friends over at Tobacco King DMV! Be sure to visit their page & check out their shop for all your smoking/ vaping needs. 💨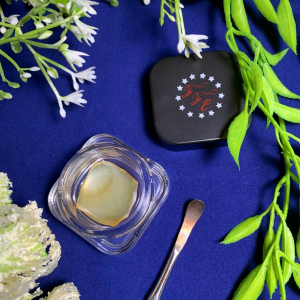 Sweet Dreams Are Made of This 💭
Stay concentrated with Blue Dream; a sativa-dominant hybrid that has achieved legendary status among West Coast strains. A potent cross between the ever popular strains, Blueberry and Haze, this genetic balances full-body relaxation with gentle cerebral stimulation. ✨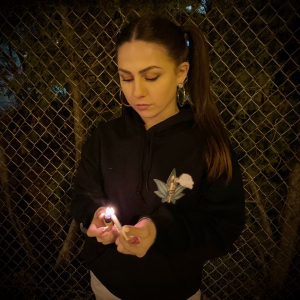 Rolling Really Sucks 👎
Skip ⏭ the rolling process altogether and grab a hand-rolled, natural unrefined RAW cone filled with premium flower! Packed to perfection, these classic cones are available in a variety of strains. 🌿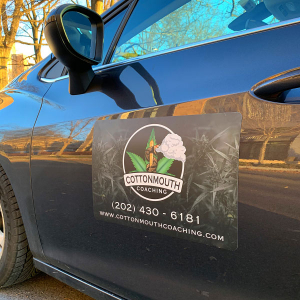 Let's Stay Safe! 😷💚
Every Cottonmouth delivery vehicle features our logo on both sides to prevent customers from approaching the wrong vehicle. Moreover, each driver has installed a protective partition within their vehicle and disinfectant spray is applied in-between each delivery.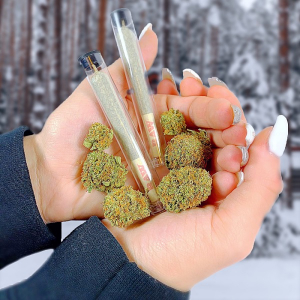 It's A Cold World Out There 🌎❄️
Plow through this winter with our classic RAW pre-rolls! If you haven't heard, we carry a 5-pack to ensure that there is a jay for every weekday. 🙌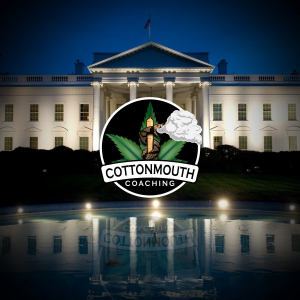 Next Stop: Washington, D.C. 🏛
Cottonmouth Coaching's headquarters is just a five minute drive from the White House! Browse our menu today and discover an immense selection of potent, premium gift options. Whether you're a local or a tourist, we're sure to have the perfect gift for you. 😉🎁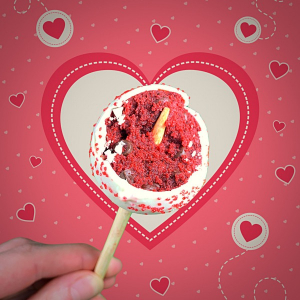 Cottonmouth Cake Pops?! 💝
These sweet treats are created by saturating homemade red velvet cake with cannabis-infused coconut oil and decadent cream cheese frosting. Once infused, each pop is dipped in Ghirardelli white chocolate and topped off with decorative sprinkles. 🍭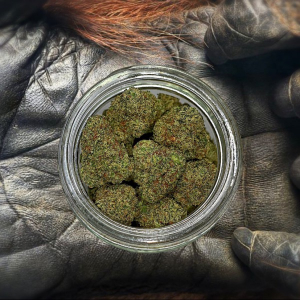 Regular Glue Just Doesn't Cut It 🚫
Original Glue is a potent hybrid strain created by crossing Sour Dubb with Chocolate Diesel. First appearing on the scene in 2013, this true hybrid took the industry by storm and finished first place in the Michigan and Los Angeles 2014 Cannabis Cups. 🦍🏆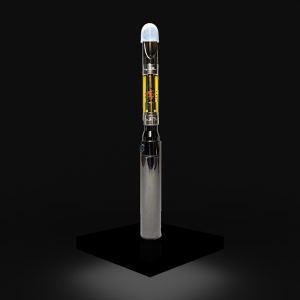 Don't Set The Trend, Be The Trend 📈
Founding Fathers Extracts is revolutionizing the cannabis industry by creating cartridges using premium oil produced with consistent and unique flavor profiles. Driven by honesty, simplicity, and transparency; their mission is to provide consumers with the highest level of quality and purity. 🍯✨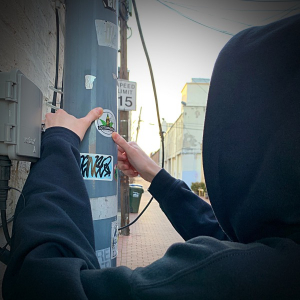 Stick With Us! 🩹
We're building an empire… one sticker, one gift, and one day at a time! We want to thank you for all your support during our first month open. This year, we look forward to expanding our reach and further satisfying the community's need for premium gifts. 🎁🤞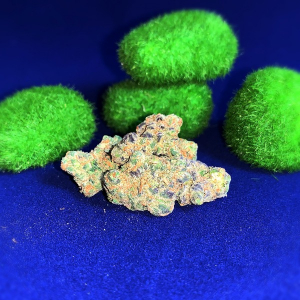 Make A Wish! 🎂
Birthday Cake Kush is here; an indica-dominant strain, created by crossing GSC with Cherry Pie. As its name suggests, this flower has a sweet, vanilla cake-like flavor with a hint of nuttiness upon exhale. Each bud is illuminated with fiery orange hairs and a shining white coat of crystal trichomes. 💠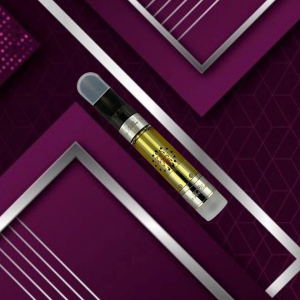 Purple Pleasure 💜
Grand Daddy Purple is one of the most popular indica strains on the West Coast! Created by crossing Purple Urkle with Big Bud, this flavorful strain is often referred to as the grandfather of all strains. It induces timeless full-bodied effects and a sweet flavor with hints of grape and berry. 🍇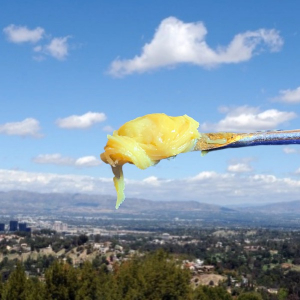 Get Your Drip On! 💧
San Fernando Valley OG is an indica-dominant strain that was created by crossing SFV with OG Kush. Taking first place in the 2012 High Times Cannabis Cup's indica category, this potent genetic leads with aromatic notes of earthy pine and lemon. 🌲🍋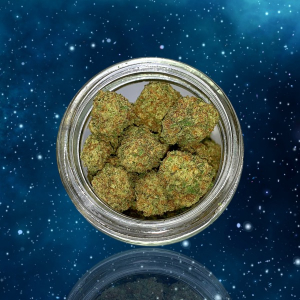 3… 2… 1… Lift Off! 🚀
Space Cake is a hybrid strain created by crossing GSC with Snow Lotus. Its flavor profile is still within the cookies realm with creamy flavors that are accompanied by notes of fruits and berries. 🍪🫐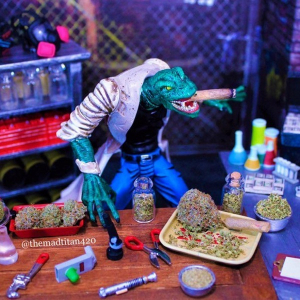 The Cottonmouth Creature! 🦎💨
Our collaboration with the talented Mad Titan has dropped! After seeing the detail and precision put into his projects, we knew we had to reach out. If you enjoy comics, cannabis, or both, then visit his page and show some love! It's ALWAYS a pleasure to work with those who are passionate about their craft! 🤝🍃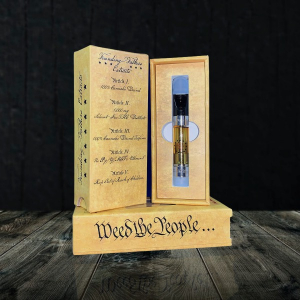 Redefining the Term Trailblazer 🔥
Weed the People cartridges are made by extracting premium quality oil from the plant itself. This process allows for maximum terpene retention and offers a more potent and flavorful session. ✨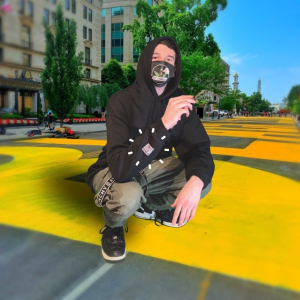 If You Spot Us, Scan Us! 🐍💨
If you happen to spot one of our coaches in public, don't hesitate to scan the QR code on his/ her hoodie sleeve. The link will bring you straight to our gifting menu with minimal physical contact. 😷🤳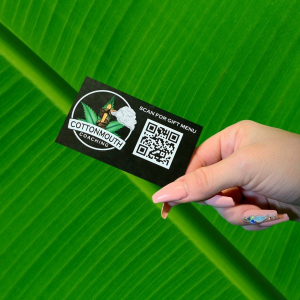 Stay Lifted; Get Gifted! 😉🎁
From day to night, we strive to provide high quality service and premium gift options. Whether you're a beginner or an enthusiast, there is something here for everyone. We'll see you very soon. 💚🐍💨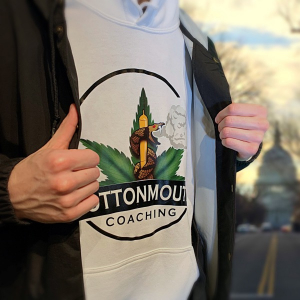 Dress How You Want to Be Addressed!
Now's your chance to look good, feel good, and express your Cottonmouth Culture. After all, style is a way of saying who you are without having to speak. 🔇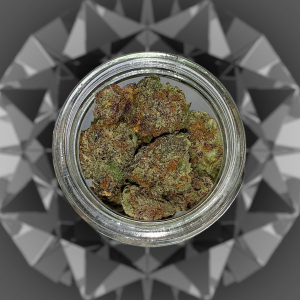 Pressure Creates Diamonds! ⬇️
Black Diamond OG is an indica-dominant hybrid strain with a pungent earthy and musky aroma. Its remarkably frosted buds shimmer with crystal trichomes atop purple-hues and bright orange hairs.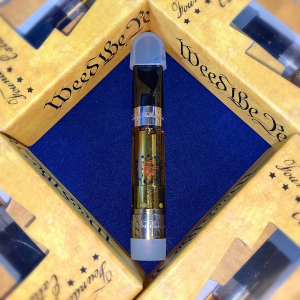 FFE | Freedom For Everyone 🇺🇸
Exercise your freedom while you unwind with Weed the People cartridges. The Founding Fathers Extracts team is on a mission to remain a force of positivity by advocating for universal cannabis freedom! 🍁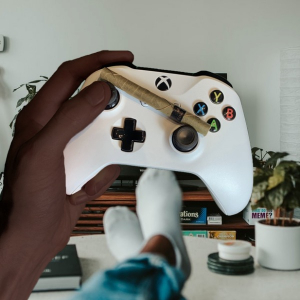 Get Your Game On With King Palm 🎮💨
Hand-picked and cleansed with purified water, they burn slowly and are able to achieve a tight pack for a full flavor smoke. These classic wraps are available in Birthday Cake Kush, Black Diamond, Bubba Kush, Space Cake, and GG#️⃣4️⃣.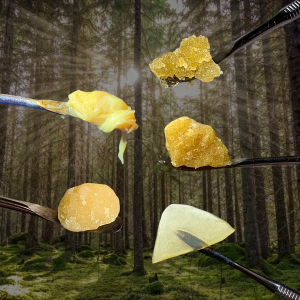 Potency Never Goes Out Of Style!
Founding Fathers Extracts offers plenty of options starting with distillate cartridges, live resin badder, shatter, budder, and a variety of potent strain-specific extracts. Their hand-selected genetics are masterfully crafted using various extraction methods to deliver different consistencies. 🍯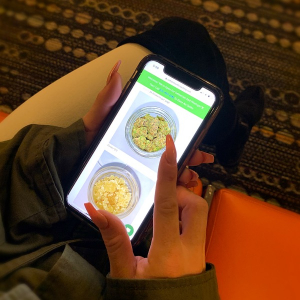 Looking for Something Specific? 🐍💨
Cottonmouth is your one-stop spot for a wide array of your favorite premium gifts. There is an endless amount of flower, edibles, extracts, and pre-rolls to choose from. Our merchandise is just an added bonus.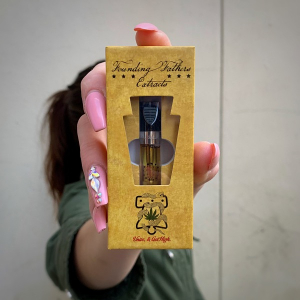 Quick; Get the Milk! 🥛
You don't need a Girl Scout to enjoy these cookies! GSC is an OG Kush and Durban Poison hybrid cross whose reputation grew too large to stay within the borders of its California homeland. With a sweet and earthy aroma, it induces immediate euphoria and full body relaxation. 🧘‍♀️💨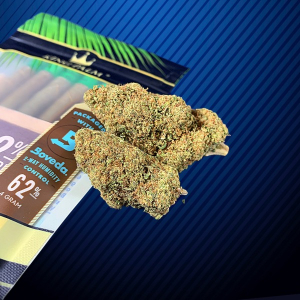 Stay Calm With King Palm! 👑
Tobacco-free, these leaves come from the flowering tree of the Cordia Family originating from the Singapore rainforests. Is this natural pre-roll on your connoisseur to-do list? Then cross it off… today! ❌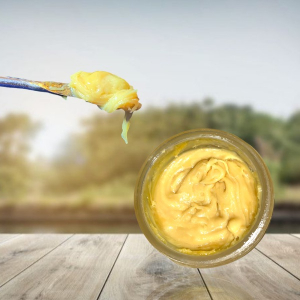 It Butter Be Potent & Pure! 🧈
Sophistication and taste go hand-in-hand with potency and purity. With Founding Fathers Extracts, you get both! They use world-class genetics and process techniques to produce the cleanest form of extracts at the highest quality. ✨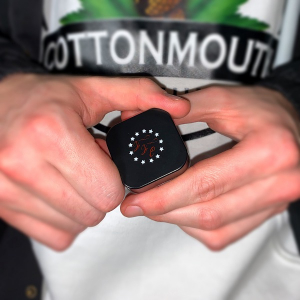 The World Is in Your Fingertips. 👉🌏👈
From high-quality starting material, to top-level extraction processes, Founding Fathers Extracts is able to produce a variety of premium concentrates with rich terpene profiles. They are the go-to choice for those looking to indulge a higher level of potency and purity.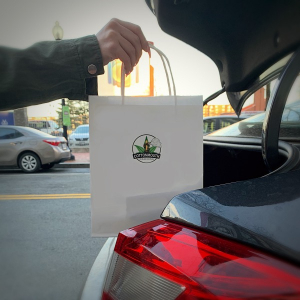 Secure the Bag! 🔒
Before placing an order, visit our gift menu to discover the perfect strain for you. We're here to make it simple. Strain details are provided under each gift option to ensure that your session suits your needs! ☑️