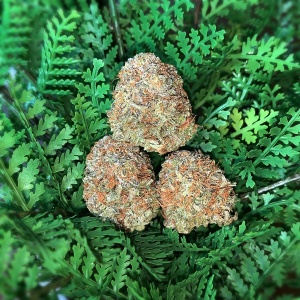 Get Showered in Flower! 🌺
Bubba Kush is an indica-dominant strain that has gained notoriety for its tranquilizing effects. Sweet hashish flavors mix with subtle notes of chocolate and coffee to create a flavorful exhale. Featuring a distinctive, dense bud structure and bright orange hairs; this strain is a classic. 🌿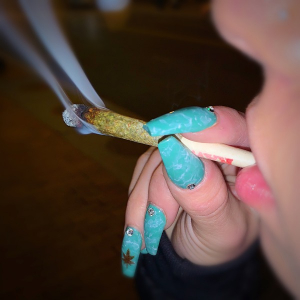 Unrefined, Superior, Quality. 🌟
These small but mighty pre-rolls come stuffed to perfection in a variety of strains such as Black Diamond, Wedding Cake, Bubba Kush, Space Cake and GG4. Enjoy the small things in life, starting with RAW natural pre-rolls. 💨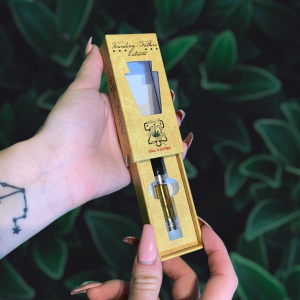 Your Daily Dose of Distillate 🍯
Are you interested in trying a cartridge? They are a great alternative to flower for many reasons. Carts are portable and only require a charged battery to function. In addition, its aroma is discreet and each cartridge is loaded with flavorful terpenes for a pleasant taste. 😋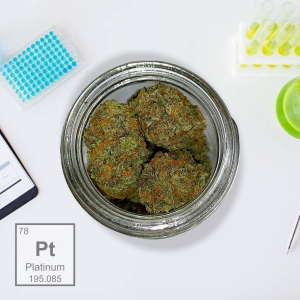 Fire in the Laboratory! 🔥
Discover a new element with Platinum OG. Just as precious as the metal it's named after, this indica-dominant strain stems from the Master Kush and OG Kush lineage. It features lime green flowers with a platinum coating of THC crystals atop purple-hues and bright orange hairs. ☄️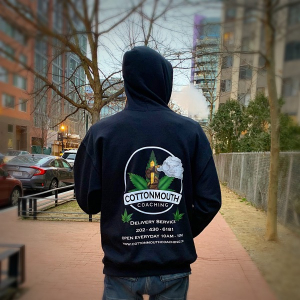 Gear Up for 4/20! 🍁
In a world full of fashion trends, we always bring our own dash of flair. Don't miss out on the chance to step your wardrobe up this season. Our merch options include face masks, t-shirts, hoodies, and more to come soon! 🐍💨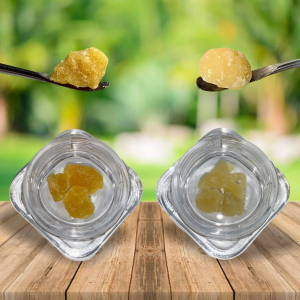 Live Your Best Life! 🙌
Here's the scoop; Life is better with Founding Father's Extracts! Their live resin is produced when freshly harvested cannabis materials are frozen to a subcritical temperature prior to and throughout the extraction process. This process helps to preserve the plant's valuable terpene profile, original flavor, and fragrance throughout extraction and into the final product. ✅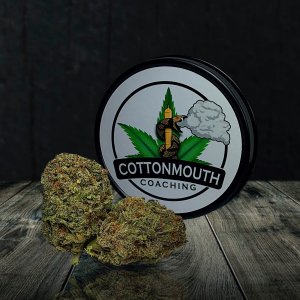 Happy Holidaze to All! 🎉
We have a firm belief that each 4/20 should be more potent than the last. Let's make this year one to remember, together. Our legendary holiday wouldn't be complete without a delivery from Cottonmouth Coaching! 🐍💨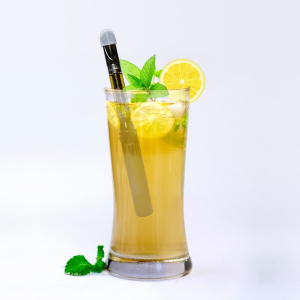 When Life Gives You Lemons, Make Super Lemon Haze! 🍋
This strain is a sativa-dominant hybrid, with effects that tend to be uniquely energetic and lively. The smell is citrusy while the taste is sweet and tart, like Lemonhead candy. After winning both the 2008 and 2009 High Times Cannabis Cups, SLH quickly became a highly recognizable genetic. 🥇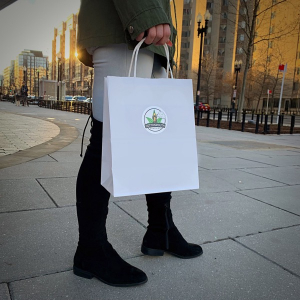 Can't Remember What Day It Is?
That's okay; we're here for you everyday! When you come to the District, visiting Cottonmouth Coaching is a must. We strive to provide not only exceptional recreational cannabis, but also exceptional customer service. Allow us to help you find the luxury cannabis gifts you've been searching for. 🎁💚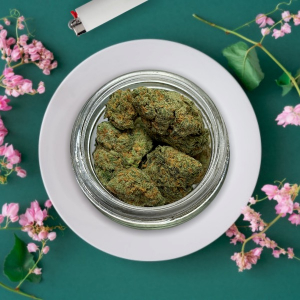 Dessert Has Been Served! 🍽
Cheesecake is an indica-dominant hybrid strain that delivers strong psychoactive effects. Heavy euphoria and relaxation typically leave consumers couch-locked with a sleepy, yet sociable overtone. Dig into its thick, dense bud structure and enjoy a taste similar to that of a creamy cheesecake with a touch of sugared candy. 🍰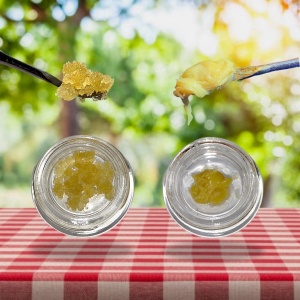 Enjoy A Brighter Day! ☀️
Extracts have quickly become the go-to for complete terpene flavors and potency. Founding Fathers Extracts' line of artisanal THCA diamonds and live budder is truly unrivaled in quality and consistency. Their concentrates come in a wide range of potencies and cannabinoid profiles so be sure to check out their terpene profiles on our menu! ✨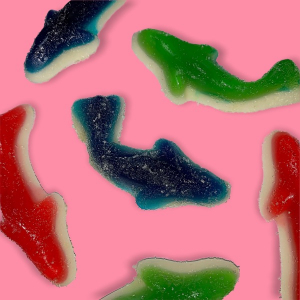 Our Gummies Are Fin-Tastic! 😋
Despite their high potency, our gummies are far too delicious to resist! From Green Apple to Fruit Punch, we carry every refreshing flavor that you're craving in 400mg goodie bags. Our enthusiastic chefs infuse each 50mg piece with solvent-free distillate for a sweet taste of fruit and sugar. Have you tasted Cottonmouth gummies yet⁉️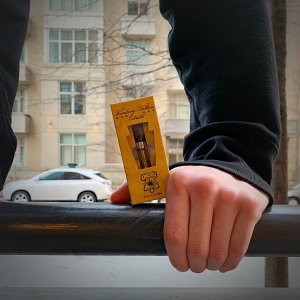 Juana Experience High Potency? 🍁
Along with Cottonmouth, Founding Fathers Extracts is making a name for itself within the industry. They continue to produce world-class cartridges utilizing THC distillate and cannabis-derived terpenes. Signature strains such as Super Lemon Haze, Grand Daddy Purple, and GSC are extracted into a golden liquid for an elegant experience every time. 🍯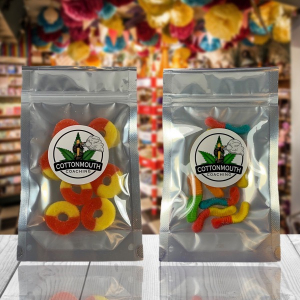 Welcome to the Sweet Life! 🍭
It begins with a laugh and ends with high-quality infused flavors. Life is better when you're laughing, and it's even better with Cottonmouth Candy! Satisfy your sweet tooth while you unwind with your choice of peach rings, gummy worms, or a mix of both! 😋🍃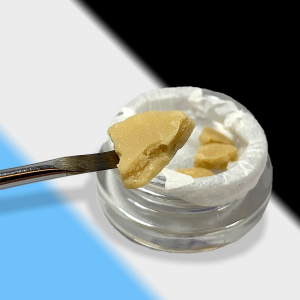 The Scoop of a Lifetime! 🍨🥄
Prime flavors and unmatched potency is where Bootleg Extracts excels. Using heat and pressure, their team is able to produce hash rosin that does not contain any residual solvents. Although solventless extraction is known to produce a lower yield, the final product is as pure as it gets. 💛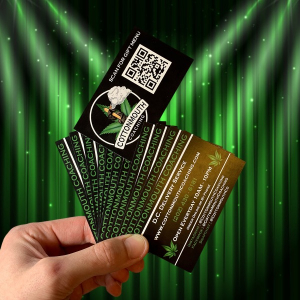 Abracadabra! 🪄
Pick a card… any card. They will all bring you directly to our gifting menu! Elevate your day in any way with our wide array of gift options. Flower, concentrates, edibles, or pre-rolls would completely top off your next DC adventure! 🏛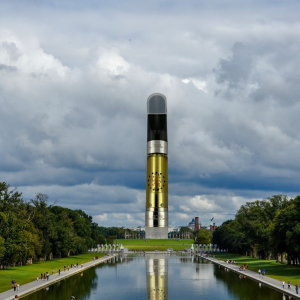 Give Praise to Where It's Due 🙏
Founding Fathers Extract's Weed the People collection encompasses pure strains built from potent, all-natural, organic, terpenes using only one ingredient: high quality flower. Their drive and innovation continues to keep pushing forward a unique variety of pure products and custom blends. 🍯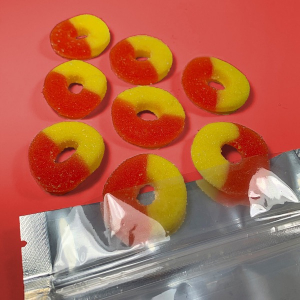 Allow Us to Spill Our Hearts to You ❤️
Created with love by passionate chefs, our peach rings undergo a three-step oil filtering process that ensures every gummy produced is of the highest purity. Each piece tastes great and offers a helpful alternative when you want to experience relaxation more discreetly. 🍑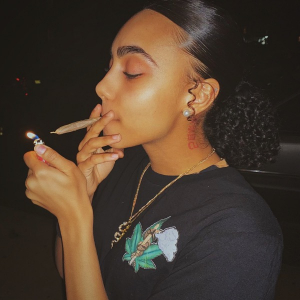 Remember To Treat Yourself 🔥
Spring into summer with our Cottonmouth merch collection! Soft and sleek, our shirts are printed on 100% ring-spun cotton by Bella + Canvas. ⬅️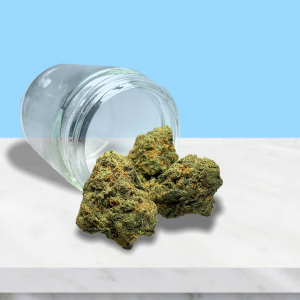 We're Pouring One Out For You! 🍃
Our cultivators strive to bring sophisticated and delightful genetics into your everyday life. From Cheesecake and Space Cake, to Platinum OG and Bubba Kush, there is a strain for every lifestyle. They take the time to produce high quality flower that's exceptionally potent and consistent in quality. 💫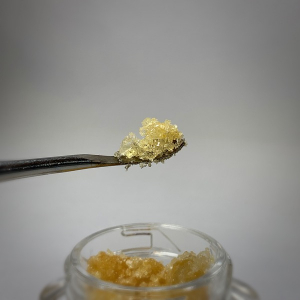 A THC-A Diamond in the Rough! ✨
Live life elevated with Founding Fathers Extracts. Their diamonds are created from fresh frozen plant material and processed with the highest quality control standards in mind. Once THC-A is isolated from the extract, it creates large gleaming crystals. Result: a pure, heavy-hitting concentrate.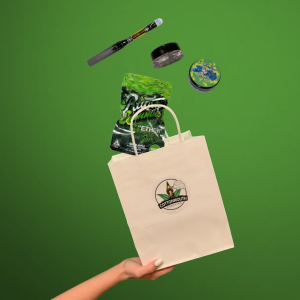 This One Has Your Name on It! 🎁
With an unmatched selection of premium flower, pure concentrates, and potent edibles, you're sure to want to try them all! We're sure that many of our local regulars already have. 😎👌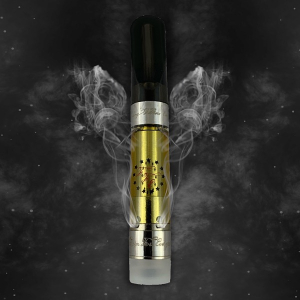 Styles Fade. Potency Is Forever. ♾
Every Founding Fathers Extracts cartridge is created with 100% organically grown flower directly from their trusted farms. They've curated a wide range of genetics to compliment any mood. Whether you're seeking a creative buzz, euphoric effects, or a simple stress reliever, their Weed the People collection has it all! ☝️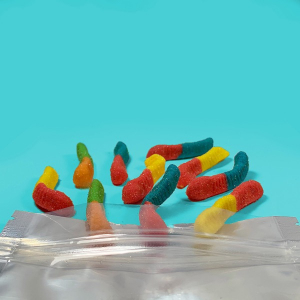 Sweet, Sour & Bright in Every Bite 🪱
Created from quality ingredients and pure distillate, Cottonmouth Gummy Worms are sure to elevate your everyday without ever weighing you down. Uplift your senses and take your munchies to the next level with our refreshing infused gummies. 🍯✨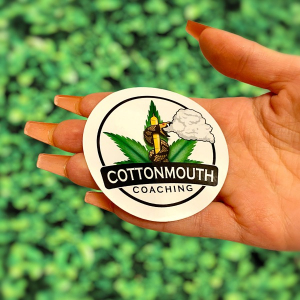 Dankest in the District! 🔥
Not to flex, but there's only one gifting service that has the largest selection in DC. We've evolved and transformed a traditional dispensary visit by creating a unique and one-of-a-kind experience unlike any other. From the moment you call in, prepare to be awed. 🤯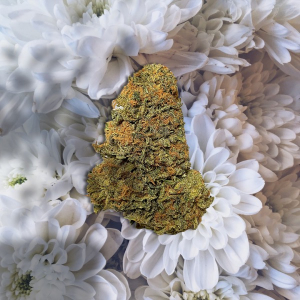 For Us, It's All About the Terpenes! 🌿
From caryophyllene, to myrcene, each terpene profile ranges from calming indica strains to energizing sativa strains. Understanding these profiles allows you to completely personalize your next session. Make the most of your next Cottonmouth experience by viewing the strain-specific terpene profiles under each gift option! 👨‍💻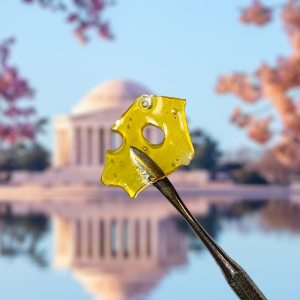 We Call This Golden Glass! ✨
Purer than the plant itself, this highly potent extract is made in a closed-loop extraction system. Premium flower is packed into a column and a chilled solvent is used to extract the trichomes from the flower. Excess oils and solvents are then evaporated before the residual-free, translucent material is left to cool into the reflective slab known as shatter.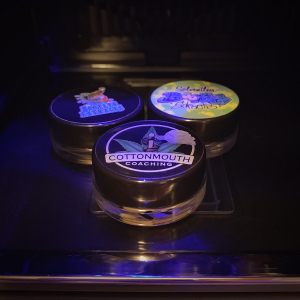 Keep It Fridgin' Cold! ❄️
Remember to keep your concentrates cool this summer! Solventless extracts such as hash rosin require cool temperatures to preserve their terpenes. These sensitive compounds start to deteriorate once exposed to moisture and heat. 🔥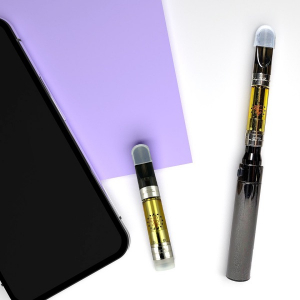 Praise the Potency! 🙏
Every Sunday session should include Founding Fathers Extracts. Their Weed the People cartridges are precisely engineered to deliver 1,000mg of potency through a sturdy, quartz glass tank with advanced ceramic heating. Oil this pure is sure to keep you stimulated and focused. 🍯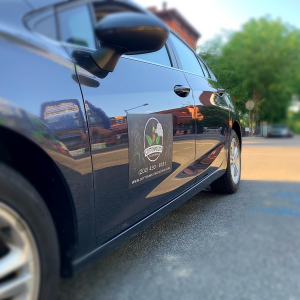 Delivery Fees? Never That 🙅‍♂️
When you call on Cottonmouth, we strive to deliver the highest quality gifts in the most timely and convenient fashion possible. Our drivers stay fueled to fulfill your orders all day, everyday. Consider us your favorite ⛽️ station! 🔥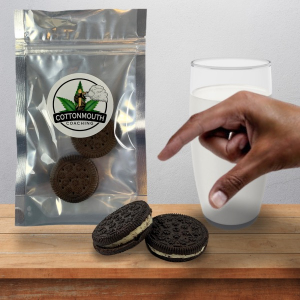 Dream of Cookies and Cream! 🍪🥛
You're in for a treat with Cottonmouth Cookies. Our driven chefs infuse chocolate wafers with premium distillate, and then use a sweet creme filling to hold them together. Every pack is accurately dosed to contain 400mg, split between two delicious pieces.